A look at Asset Realty's newly completed Life Storage facility in Lyndhurst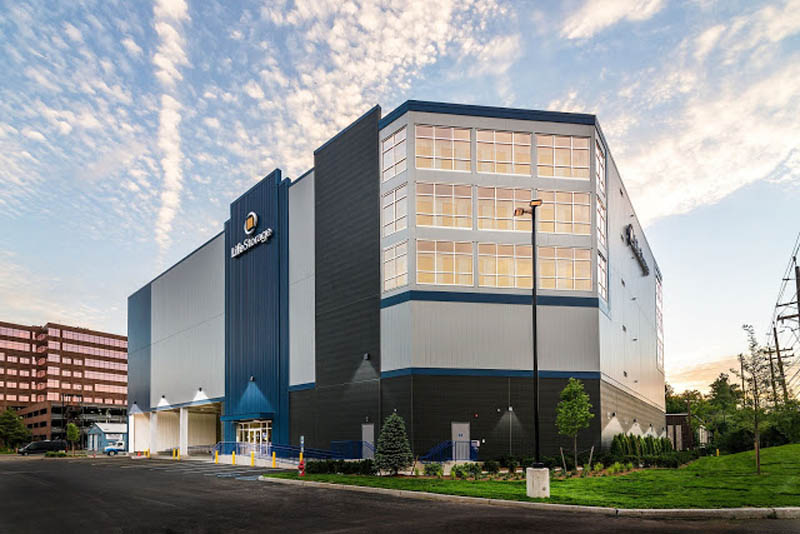 According to Dino Tomassetti, Jr. of Asset Realty & Construction Group, the construction of the Life Storage self-storage facility at 1 Terminal Road, Lyndhurst , NJ, has been completed. The site opened its doors to the public on June 9, 2021.
The Class A Climate Controlled Self Storage Facility consists of 942 self-storage units of various sizes ranging from 5 x 5 to 14 x 30, an easily accessible covered loading dock, on-site parking, ample lighting, 24-hour access, and a retail store selling moving supplies and other accessories.
The facility is conveniently located near the intersection of Route 3 and Route 17, just west of the Meadowlands Sports Complex and with easy access to the NJ Turnpike and other major highways. The location will serve the communities of Lyndhurst, Rutherford, East Rutherford, and surrounding areas, seeking to become the lowest cost provider of self-storage in the area for years to come.
Dino Tomassetti, Jr. mentions that Asset Realty & Construction Group acquired the property through one of its development affiliates. It started as an industrial warehouse located at the interchange of NJ Route 3 and Route 17, approximately 1.5 miles south of the Meadowlands Sports Complex.
The property was then rezoned to permit the use of self-storage, after which approvals were obtained from both the Township of Lyndhurst and the New Jersey Sports and Exposition Authority (NJSEA) for construction.
The real estate development firm then worked with an experienced design-build contractor and entered into an agreement with a publicly traded REIT to provide branding and third-party management services for the facility. Financing came from a local New Jersey-based bank, and the demolition of the warehouse took place early last year.
Asset Realty and its affiliates have worked hard through the COVID-19 restrictions, observing proper safety protocols while keeping construction moving forward.
Dino Tomassetti, Jr. is a successful real estate developer who started in construction. He has completed several construction projects and has expanded his portfolio to include some of the most high-profile developments in the New York Metropolitan Area. His new company, Asset Realty & Construction Group, Inc., combines his construction and real estate expertise. For similar reads, click here.